Türkistan ~ eki düniye esigi goy! - Türkistan ~ iki dünyanin da kapisidir!
Central Asia - Urta Asiya
HELSINKI COMMITTEE SAYS WEST IGNORES CENTRAL ASIAN RIGHTS VIOLATIONS. Aaron Rhodes, executive director of the International Helsinki Committee for Human Rights, told a news conference in Kazakhstan on 5 February that the West is turning a blind eye to human rights violations in Central Asia, Reuters reported. Stressing that the overall rights situation in the region is deteriorating, Rhodes said, "Anything [local governments] consider as politically threatening they label 'terrorist,' and unfortunately a number of Western governments do accept this logic." Rhodes singled out Uzbekistan for harsh criticism, saying, "The number of people who are imprisoned for their beliefs [in Uzbekistan] is extremely high; the number of torture cases and murders by officials is extremely high." He also called attention to authoritarian steps that Kazakhstan and Kyrgyzstan have taken in the wake of Georgia's Rose Revolution and Ukraine's Orange Revolution. Rhodes charged that the West has placed its strategic interests, which include access to the region's energy resources and Central Asia's cooperation in the U.S.-led war on terrorism, above human rights concerns. RFE/RL NEWSLINE Vol. 9, No. 24, Part I, 7 February 2005
Pakistan military coup d'etat and the west attitude towards it finally showed, this can't be a model for Central Asia and the Caucasus. Only people's rule can lead to democracy, freedom, peace and wealth.
In the middle age Turkistan was divided into many small rival beyligs. Today it is time for central asian cooperation.
Afghanistan: Kabul
People enjoy freedom after the end of the brutal Taliban regime. Now it is time to rebuild the society and the country. Please Support these efforts!

Altai - Altay : Gorno-Altaisk (Russia - Rusya - Russland) - President Mikhail Lapshin


former president Semen Zubakin
State Assembly (El Kurultai) - 32 members
Last presidential elections : 01.2014
Kyrgyzstan - Kirgizistan - Kirgistan : Bishkek - President Almasbek Atambajew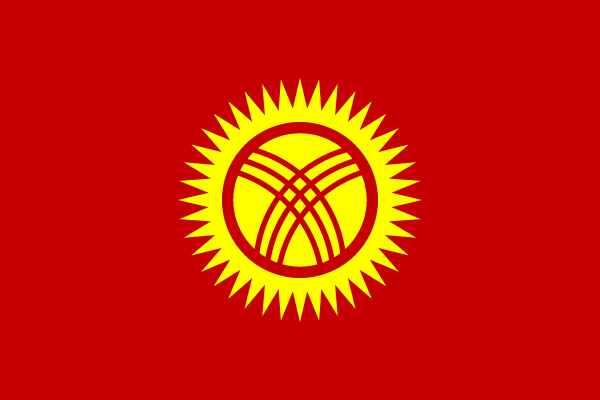 WHY DID THE GOVERNMENT ACKNOWLEDGE THE ILLEGAL CRIMEAN REFERENDUM?
By joining the so called customs union Kyrgyzstan is giving up sovereignity for no good reason.

Next municipal elections: October 2019
Next parliamentary elections : December 2017 for a 90 member Legislative Assembly - last parliamentary elections: 27 February 2005
results : Jogorku Kenesh 71 Ak Yol 11 Social-Demmocrats 8 Communists
Prime Minister Iskenderbek Aidaraliev, Legislative Assembly speaker Marat Sultanov
Last presidential elections : July 2005 - first president Askar Akaev since October 27, 1990 ( elected by Jogorku Kenesh ) and first ( public ) election October 12, 1991
Turkmenistan : Ashgabat - President Gurbanguly Berdimuhamedow

First president of independant Turkmenistan was Saparmurat Niyazov (Turkmenbashi) from 1990 till 2006.
Last parliamentary elections to the Halk Maslahati (People's Council) : December 2012
Respublik - Republican Party
TRT Inaugurates a Branch Office in Ashkabad
Türk Kültür Merkezi, Shevchenko köcesi 41A, Tel. +993-12-47 09 84
MOSCOW, Jan 13, 2000 -- (Agence France Presse) Turkmen President Saparmurat Niyazov on Wednesday banned smoking in public places in the former Soviet republic, the Interfax news agency reported. Smokers will be fined around 100 dollars, a huge sum for the country's poor residents. The president said he had introduced the measure "to maintain in the new century the ancient Turkmen traditions which have always fostered clean, vice-free living". He also said he wished to associate Turkmenistan with efforts elsewhere to counter "the harmful effects of tobacco on health". (c) 2000 Agence France Presse for Habarlar-L.
NIYAZOV RENAMES TURKMENISTAN CITY. On 19 July, President Saparmurad Niyazov renamed Chardzhou Turkmenabad, Interfax reported. He said he took this step to ensure that the names in the country reflect its rebirth. RFE Newsline
Uzbekistan : Tashkent - President Shavkat Mirziyoev, appointed September 2016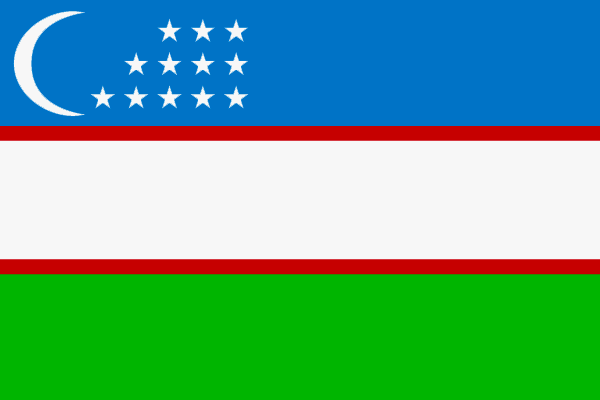 Next municipal and parliamentary elections : December 2019
Five parties took part in the elections. These are the ruling People's Democratic Party, the Fidokorlar National Democratic Party, the Liberal Democratic Party, the Adolat Social Democratic Party, and the National Renaissance Democratic Party. All of the parties are considered pro-presidential. Distribution of 62: LDP 21+20 PDP 18+15 FNDP 9 NRDP 6 ASDP 2 Indep. 6
Last elections: 26 December 2014
results : Ulug Meclis (250 deputies) 110 Halk Birliki, 16 Citizens' Initiative Groups, 51 Fidokorlar, 49 Halk Demokratik Partijasi, 11 social-democratic Adolat (Justice) Partijasi, 10 Milli Tiklanis (National Rebirth), 20 Vatan Tarakkieti (Fatherland Progress Party), 31 Fidokorlar National Democratic Party
First president Islam Karimov : 09.01.2000 - current president since 24.03.1990, first elected 29.12.1991, then 26.03.1995 by Referendum, reelected in 2000, 2005, 2010 and 2015
AMNESTY INTERNATIONAL CONDEMNS DEATH PENALTY IN UZBEKISTAN, BELARUS. Amnesty International condemned Belarus and Uzbekistan as "the last countries from the former Soviet Union that carry out the death penalty," in a 4 October press release on the organization's site (http://www.amnesty.org). The press release announces a new report, "Belarus/Uzbekistan: The Last Executioners," which contains case studies and recommendations. Dilobar Khudoiberganova, an activist with the Uzbekistan-based organization Mothers against the Death Penalty and Torture, told RFE/RL's Uzbek Service on 4 October that "Most death sentences are issued on the basis of testimony obtained under duress during the investigation." Amnesty International's Anna Sunder-Plassman told RFE/RL's Uzbek Service that she hopes Belarus and Uzbekistan will follow the example of other countries of the former Soviet Union in doing away with capital punishment. RFE/RL NEWSLINE Vol. 8, No. 189, Part I, 5 October 2004
Xinjiang Uighur Autonomous Region : Urumqi / PRC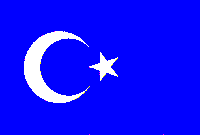 chairman of the region's government Ismail Tiliwaldi, vice chairman Muhammed Imin Zaki
chairman of the regional People's Congress Abdulahat Abdurixit
mayor and deputy Communist Party secretary of the Xinjiang capital Urumqi Nur Bakri
The "Charta 08" is very encouraging and the People´s Republic of China should broadly discuss the addressed issues seriously. It has been published on December 10, 2008 on the 60th anniversary of the adoption of the Universal Declaration of Human Rights by 303 people.